A party without cake is just a meeting! Order a cake for your next occasion, be it a Birthday cake, Engagement cake, Wedding Cake, Celebration Cake - we've got your cake needs covered, with icing of course! We make cakes to order and bake to your needs - so if there's a cake you want - we can make it. Select from our range below, or contact us today for your special cake to plan for your event.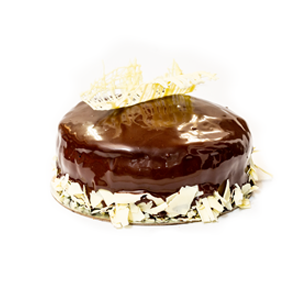 Red Velvet
Soft and fluffy beetroot colored sponge with a mascarpone cream and raspberries between the layers, covered in a dark chocolate ganache with white chocolate flakes on the side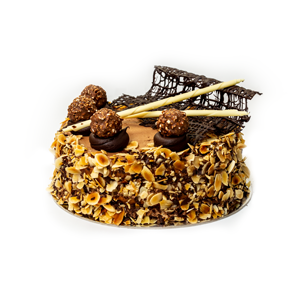 Ferrero Rocher
Three layers of fluffy vanilla sponge with crushed Ferrero Rocher chocolates, blended in a Nutella cream between the vanilla sponge layers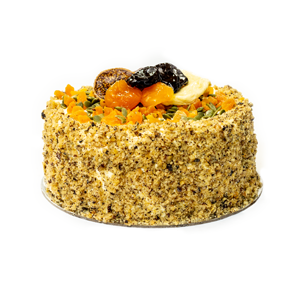 Carrot Walnut & Orange
Covered with cream cheese icing dried fruit and nuts.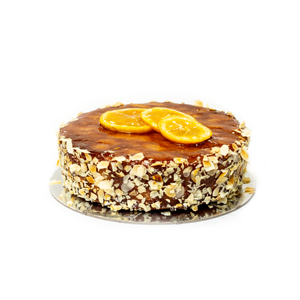 Flourless Orange
Made with almond meal and fresh oranges glazed with fruit nappage and orange chocolate.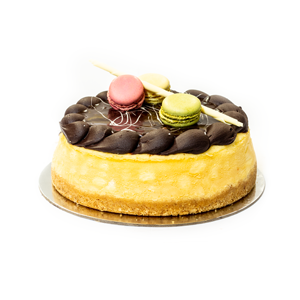 Baileys Cheesecake
Baked cheesecake with chocolate and baileys liquor swirled throughout.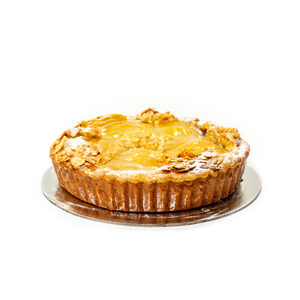 Frangipane Tart
Almond cream tart with pear halves on top.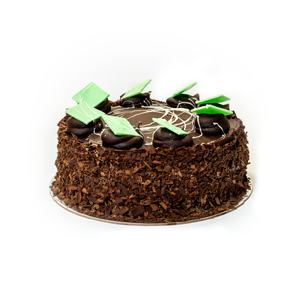 Chocolate Mint Slice
Chocolate cake with mint flavoured icing in the middle and chocolate ganache through middle, with green mint choc shards on top.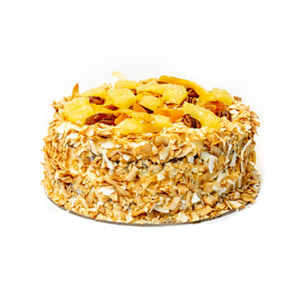 Hummingbird Cake
Banana cake base, with pineapple pieces and cream cheese icing in the middle covered with cream cheese icing, pecans, dried mango spears and toasted coconut garnish around the side.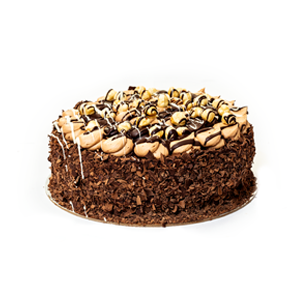 Hazelnut Torte
Hazelnut praline layered cake, decorated with whole hazelnuts and hazelnut icing.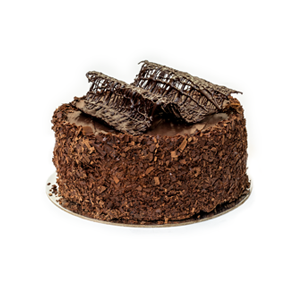 Marz Bar
Chocolate cake, one layer of caramel and one layer of chocolate mousse, covered in a soft ganache.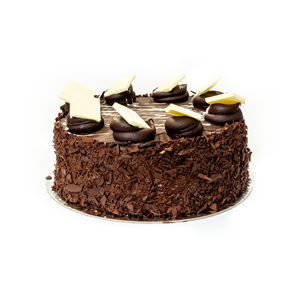 Cookies and Cream
Chocolate cake with a fresh cream and cookie centre, decorated with a rich ganache & chocolate shards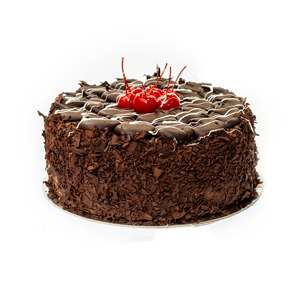 Cherry Ripe
Chocolate cake with two layers of cherry ripe filling, covered with chocolate ganache.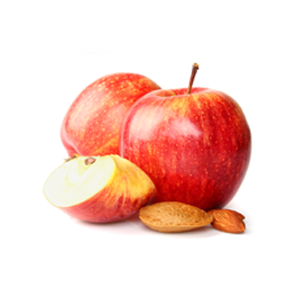 Flourless Apple
Gluten & completely flour free apple cake, made from pure almond meal.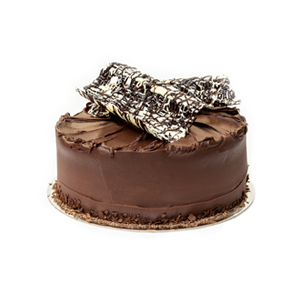 Mississippi Mud Cake
A rich chocolate cake topped with ganache and chocolate curls.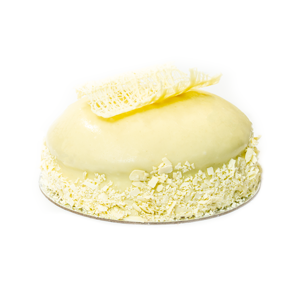 Arctic Mud
A heavenly vanilla scented white mud cake with white ganache and chocolate shards.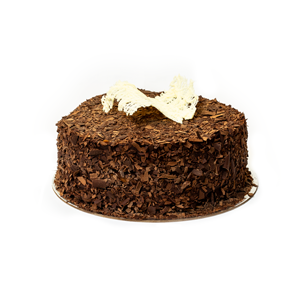 Chocolate Layer
Our favourite chocolate cake with layers of chocolate ganache, coated in flakes.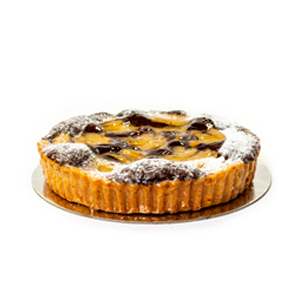 Pear and Chocolate tart
Freshly poached pear halves baked in a light chocolate filling.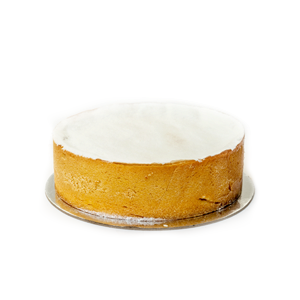 Lemon Tart
A sublime citrus custard trapped in a freshly baked tart case.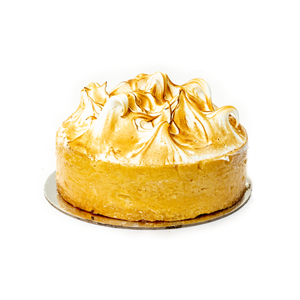 Lemon Meringue
Lemon tart topped with peaks of caramelised Italian meringue.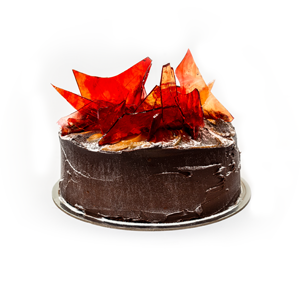 Toffee Mars
Heavy chocolate mud base topped with chocolate ganache and mars caramel decorated with toffee shards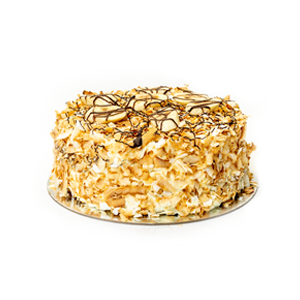 Tropical Banana & Coconut
A moist cake filled with bananas and sprinkled with toasted coconut dried tropical fruits.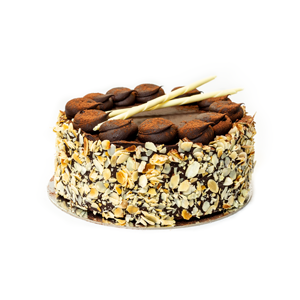 Flourless Jamaican Chocolate
Made with Jamaican chocolate and almond meal and iced with a rich flavoured chocolate ganache.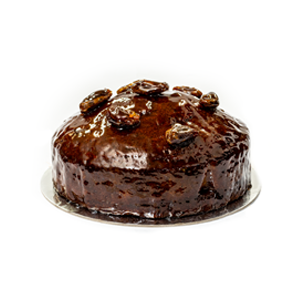 Sticky Date Pudding
Heavenly date cake served with a separate butterscotch sauce. (Best served warm)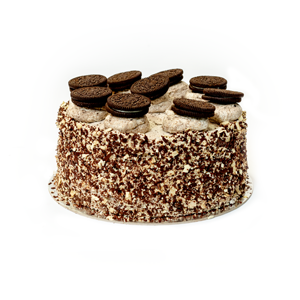 Chocolate Oreo
Three layers of chocolate sponge cake separated by a mousse of crushed oreo biscuits and cream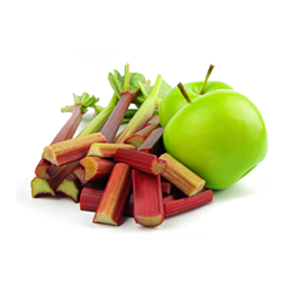 Apple and Rhubarb
A baked tart case filled with apples and rhubarb with a lattice top
Apple and Berry Tart
A baked tart case filled with apples, raspberries and blueberries with a lattice top apples and rhubarb with a lattice top.
Continental Cakes
3 layers of sponge filled with custard
Jam Sponge
Vanilla sponge with fresh cream and raspberry jam inside. Cream cheese icing on top and toasted almonds around the sides
Passionfruit Sponge
Vanilla sponge with fresh cream and passionfruit inside. Cream cheese and passionfruit icing with toasted coconut around the sides.
Strawberry Sponge
Vanilla sponge with fresh cream and strawberries inside. Fresh cream icing with strawberries on top. Toasted almonds around the side.
Chocolate Sponge
Chocolate sponge with fresh cream inside. Chocolate icing and choc sprinkles around side
Black Forest Sponge
Chocolate sponge with fresh cream and sour cherries inside. Fresh cream and sour cherries on top with chocolate sprinkles around the side.
Chocolate Mousse Sponge
Chocolate sponge with a rich creamy chocolate and cocoa mousse inside, with dark chocolate flakes around the sides and decorated with chocolate curls and glazed strawberries.